Commercial Springs & Tool Co.
About Us
Based in Ontario Canada, CST is a global leader in the automotive and consumer market amongst other industries.
Through constant innovation, deployment of lean manufacturing methodologies, technical manufacturing methods and with our ability through our advanced tooling, design capabilities and integrated manufacturing methods CST continues to pave the way in its industry.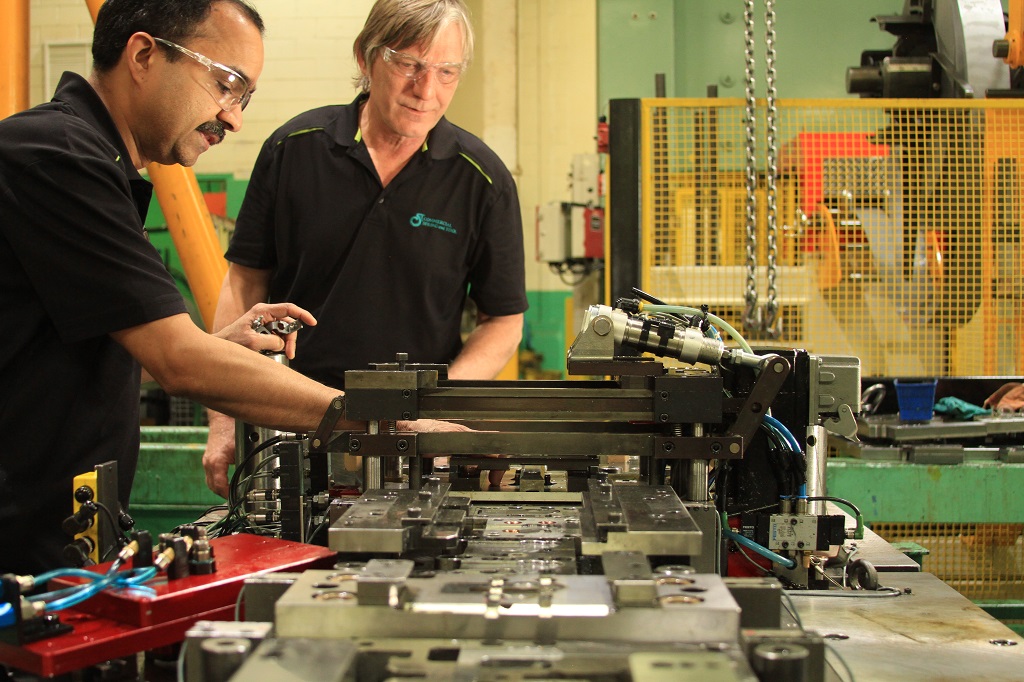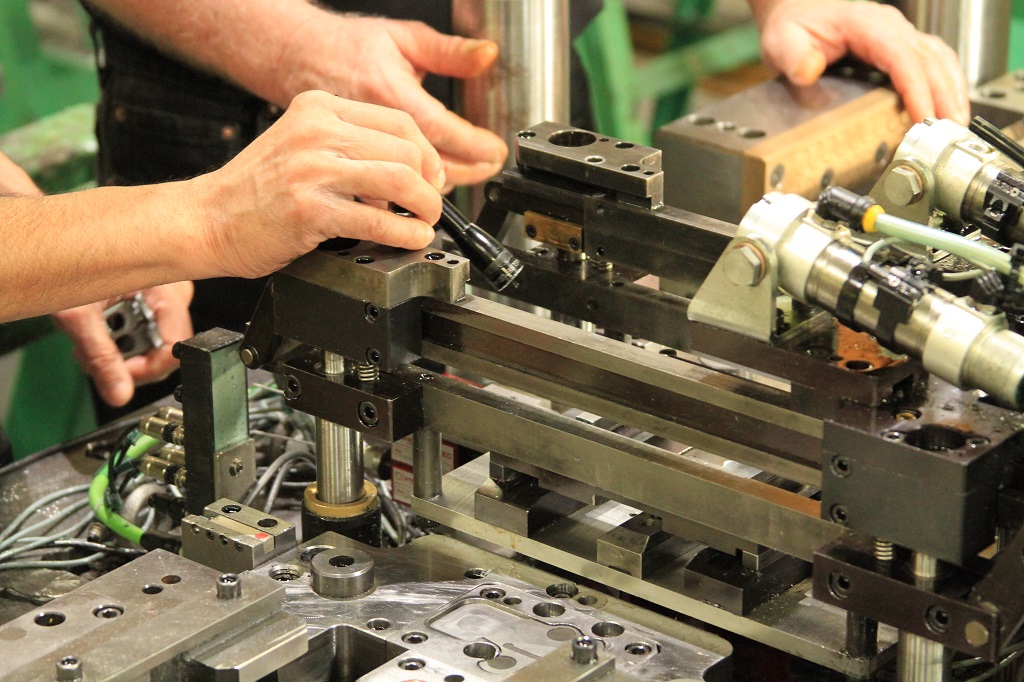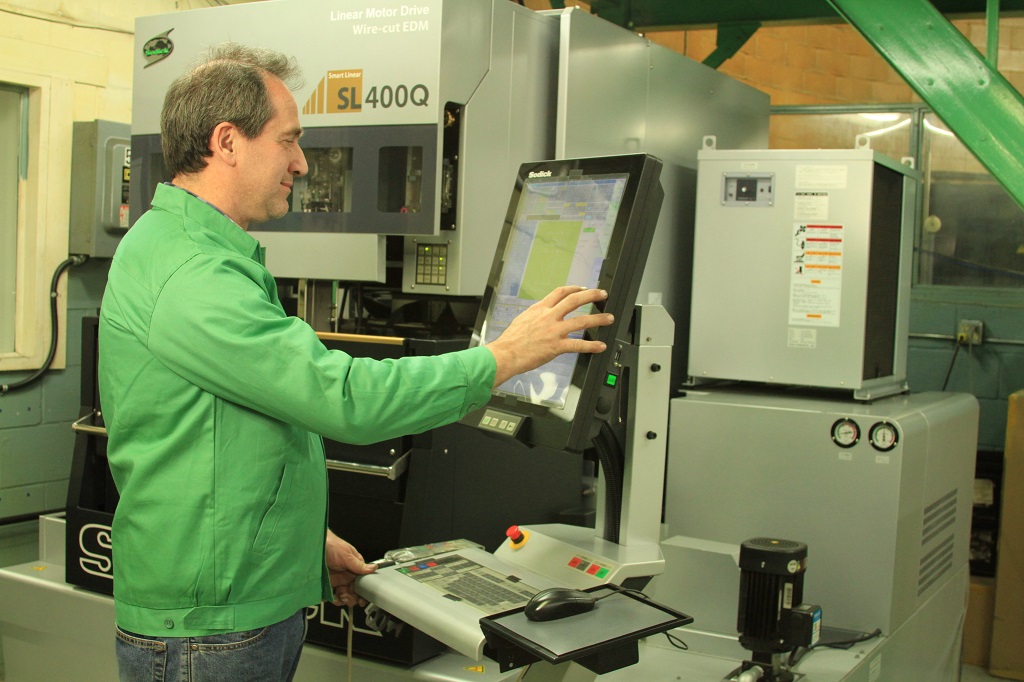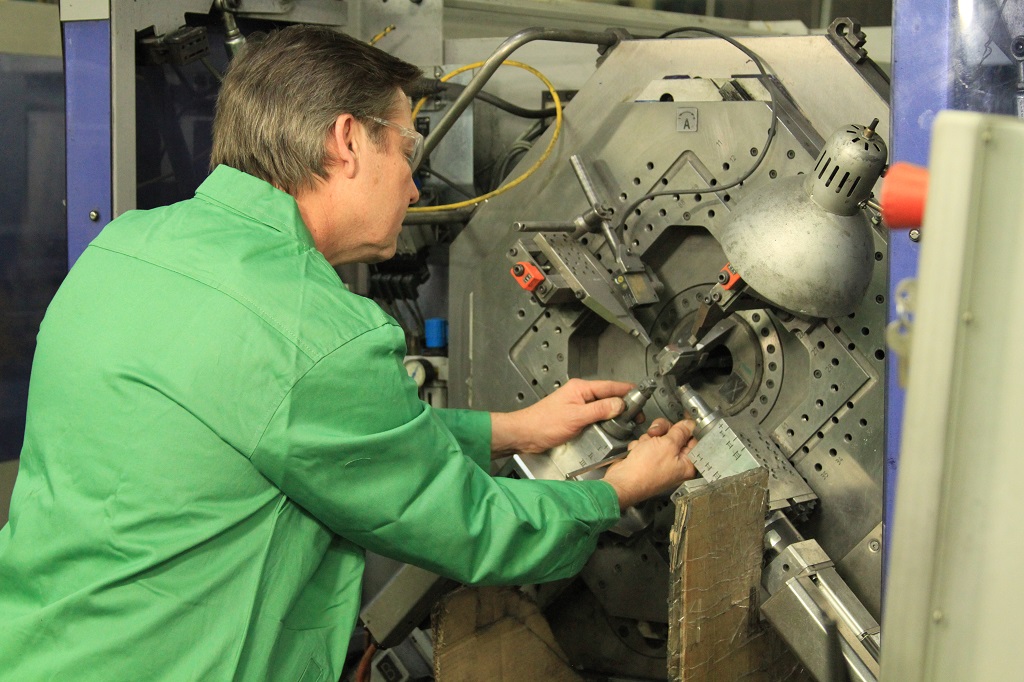 Frank Martinitz, a young entrepreneurial tool and die maker from Germany, started Commercial Spring and Tool Company Limited (CST) in the early seventies.
The company started in a small industrial unit in northern Toronto manufacturing metal components for the telecommunication and automotive industries.
With rapid growth CST required larger facilities.
In the early eighties the company moved to a modern facility in Mississauga which it built on Matheson Blvd.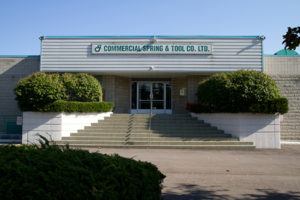 With increased growth in the early nineties a larger facility was required and one was purchased on Watline Ave in Mississauga. This facility housed the Stampings wire forming and spring winding operations. While the Matheson building was converted into a heat treat facility which allowed the company to be more vertically integrated. In the mid nineties a new coating operation was added to this location.
A further smaller facility was purchased in the early nineties on Watline ave to accommodate a state of the art tool room and a new compression and prototype spring manufacturing business.
In the Mid nineties an addition was added to the main facility to accommodate a shipping and receiving warehouse.
The company quickly grew out of these two locations and in the late nineties rented space on Kennedy blvd and Mc Adam Ave to accommodate this growth.
At this time the company ventured into motion cables used in the automotive industry.
In the November 2005 a large industrial building was purchased on Kennedy Blvd in Mississauga to consolidate the warehouse, spring winding and forming business under one roof.
Commercial continues to grow despite downturns in the economy.
Case Study:
Canadian Business Executive
In Mississauga, Ontario, Commercial Spring and Tool Company Limited (CST) supports the automotive, electronics and communication industries worldwide with custom-manufactured products that meet the specific needs of various customers. The privately owned company was established in 1973 by Frank Martinitz, a young entrepreneurial tool-and-die maker from Germany. CST produces parts such as metal stampings, clips, torsion bars and springs, strikers and compression springs, extension and spiral springs, wire forms and also offers heat treating and coating services.
Today CST has four locations — including more than 220,000 square feet of manufacturing space — and more than 250 employees. The company has positioned itself as a global leader through constant innovation, lean manufacturing processes and cutting-edge technology. "Our continued ability to invest in facilities, equipment, tooling, process, research and development and technology keeps us energetic and ahead of the curve," notes Martinitz, who is still active in the company's day-to-day operations.