CST is one of the premier spring manufacturers in Canada. We manufacture a wide variety of springs for the automotive, telecommunications and consumer industries. With more than 40 years of expertise and continuous re investment in our first class facility, we continue to exceed our customer's expectations with a customer base from North America, Europe, Asia, Australia and South America
Our current product categories include, Extension Springs, Torsion Springs, Compression Springs, Spiral Springs and Square Wire Springs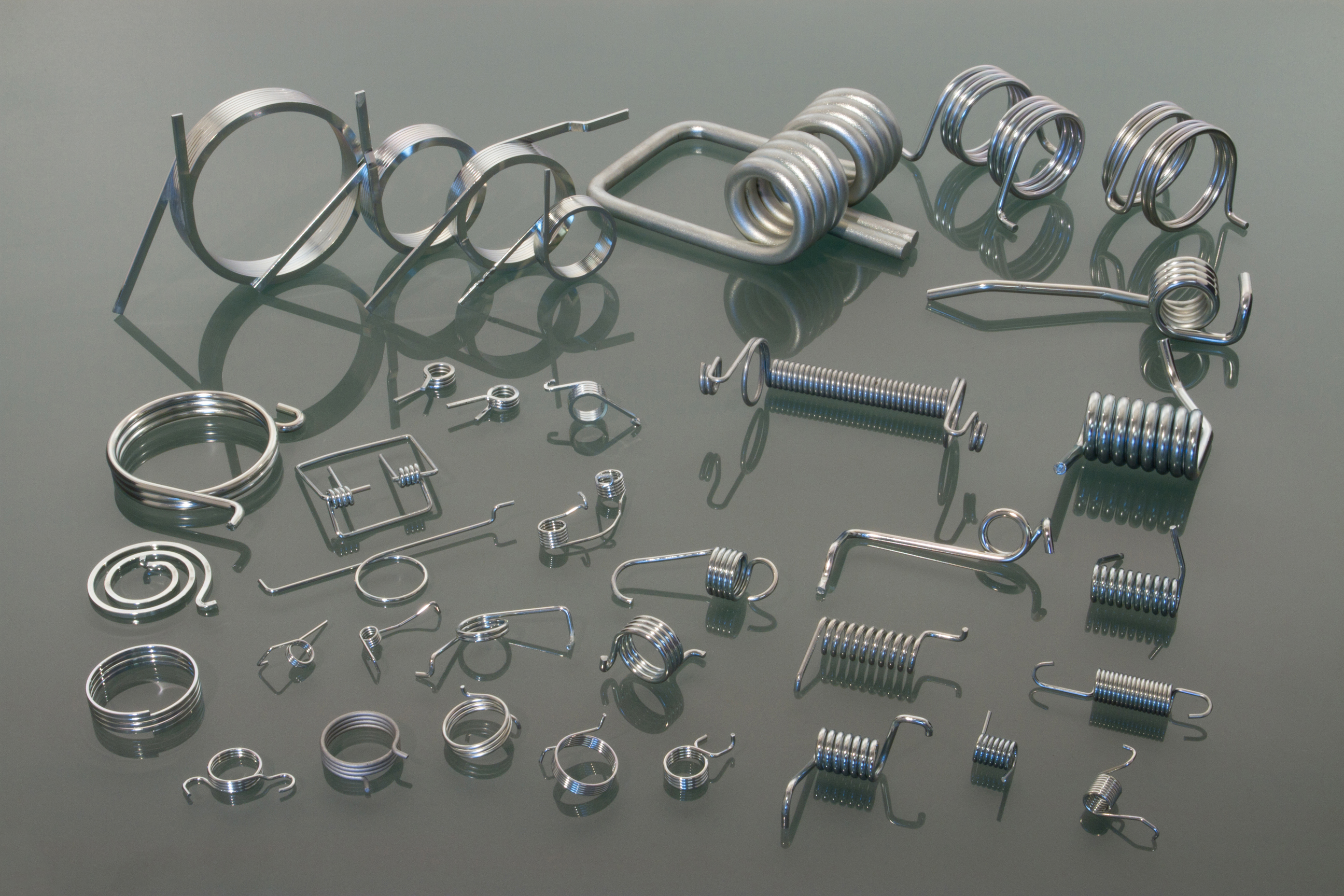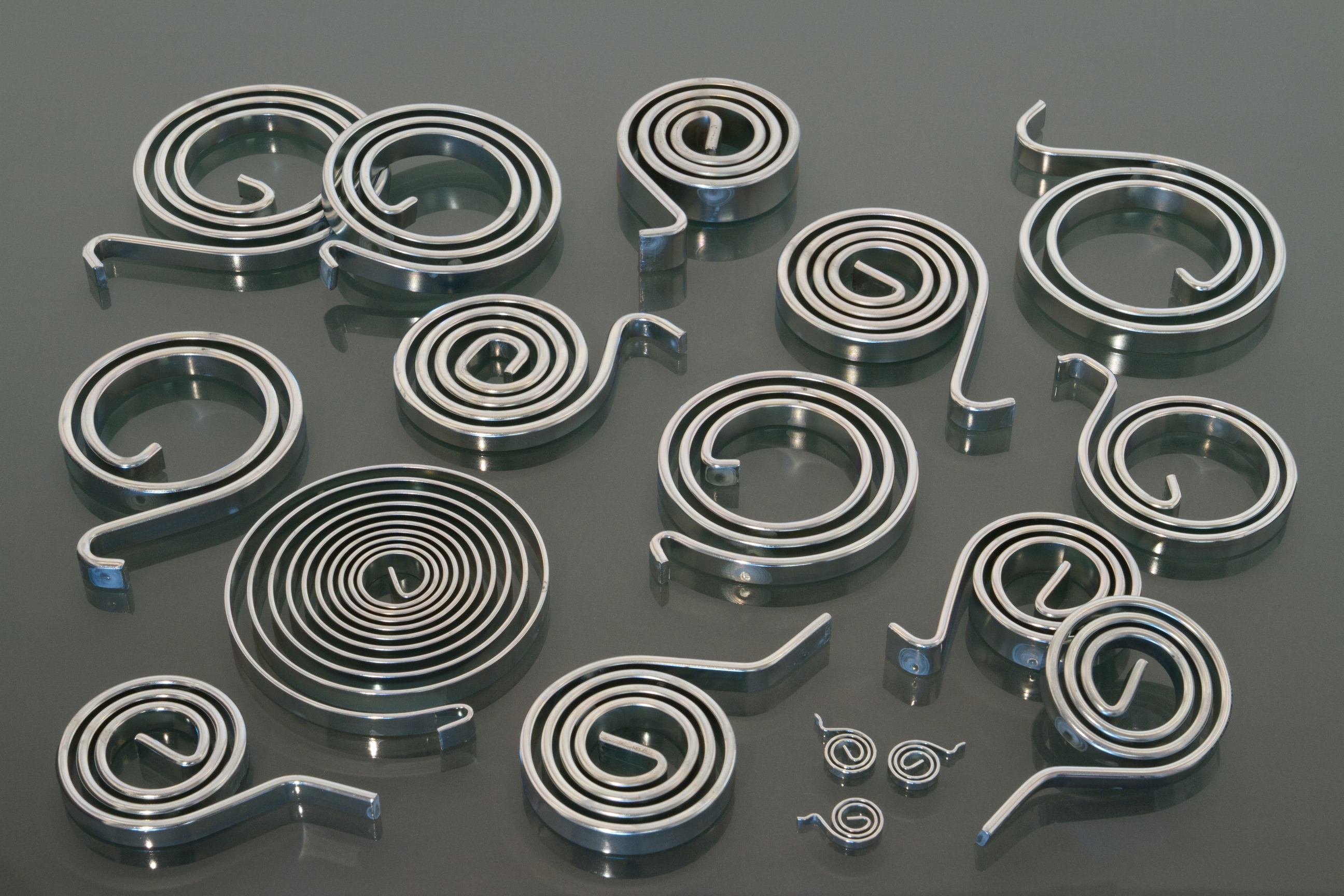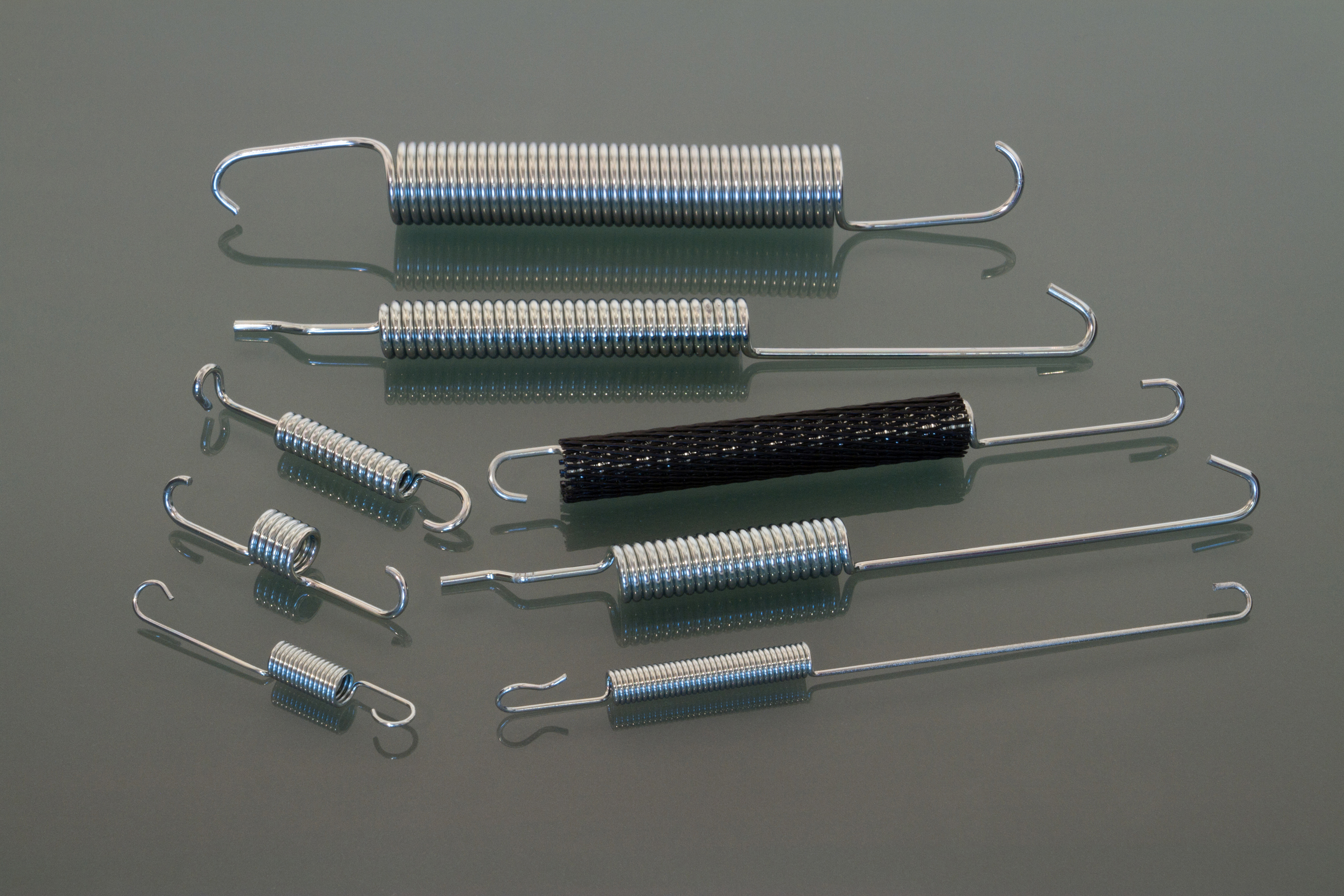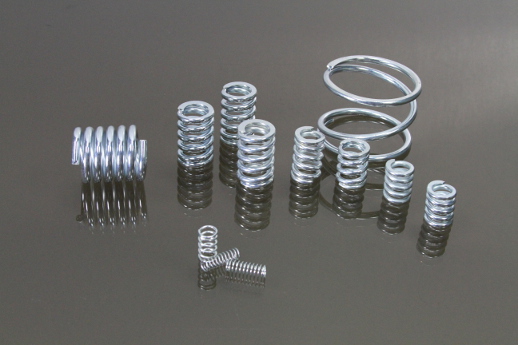 CST has some of the most technically advanced spring manufacturing equipment in the world. We are constantly investing in state of the art equipment which incorporates new technologies thus ensuring we produce for our customers a quality produce at a competitive price.
Extension springs are closed coiled springs designed to absorb and store energy by resisting a pulling force. In this type of spring the coils are said to be active with an initial tension that hold the coils together.
Ends of various types from simple hooks to complicated forms are used to attach the extension spring to the pulling force.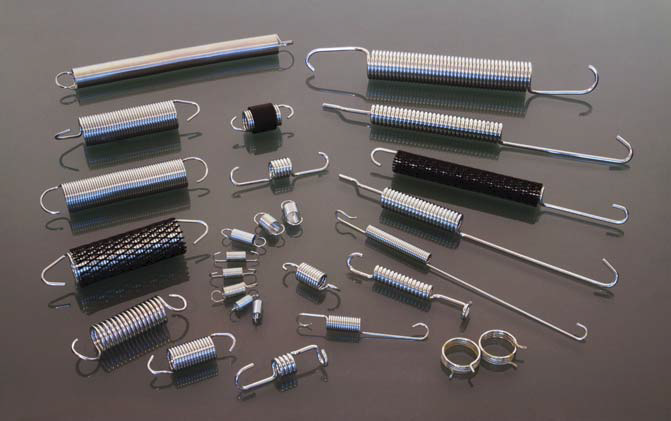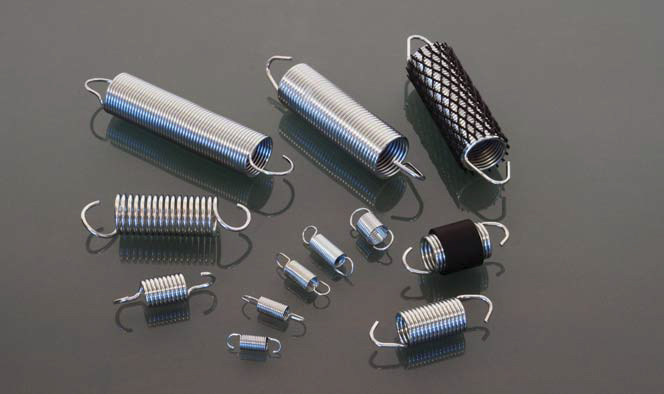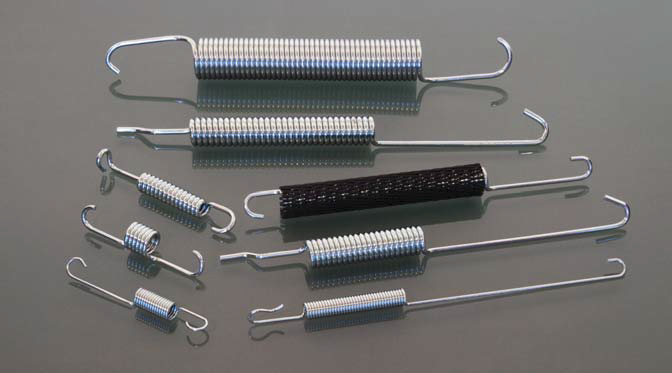 CST is one of the most technically advanced spring manufacturers in the world. Constantly investing in new equipment and technologies ensuring our customers are getting the best possible product.
A helical torsion spring works by torsion or twisting the coil around its axis. The force applied is called a bending stress and is usually applied in a way to reduce the diameter of the coil. CST Manufacture a wide variety of torsion springs including 2 ended torsion, double torsion, open coil and square wire springs among others.
Torsion Springs have a wide variety of uses from mouse traps to automobiles, clothes pegs to garage doors to industrial equipment. The uses are endless.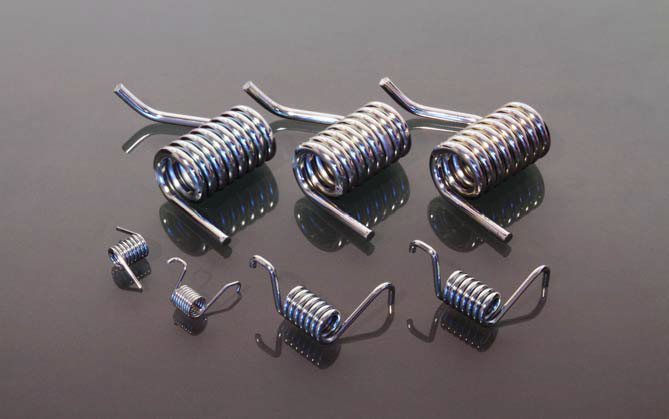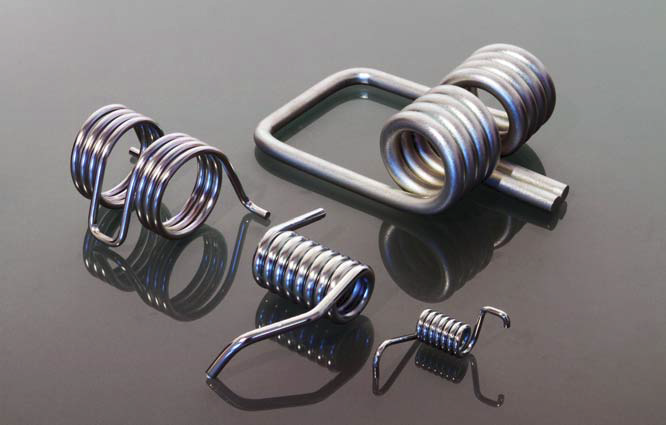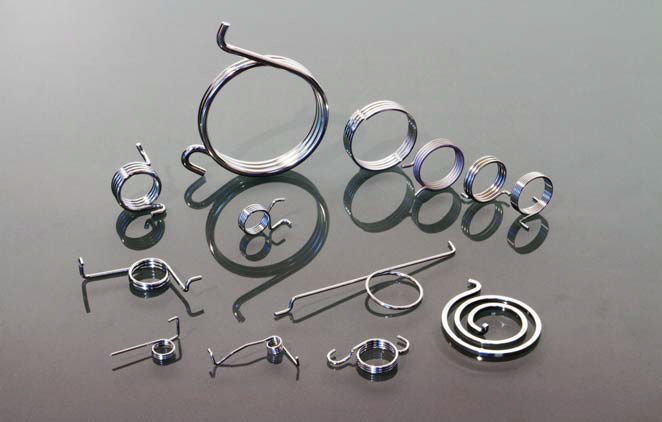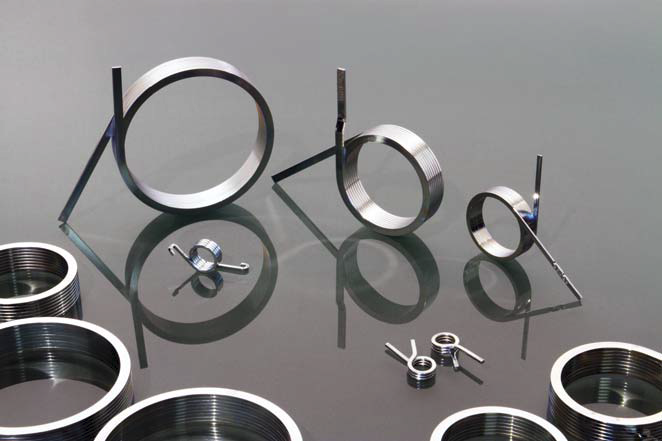 A Compression Spring is an open coiled helical spring that opposes a linear compressive force applied along its wounded axis. As compression springs are compressed to a shorter length, they provide a force (push) to return the spring back to its normal dimension. This attribute makes compression springs one of the most efficient means of storing energy.
Most Compression springs have a constant diameter and are placed either in a hole or over a rod. but based on the need, they could be conical (cone), concave (barrel), convex (hourglass), or various combinations of these.
The ends of compression springs are often grounded primarily to allow the spring to sit squarely on the supporting surface, this also increases the number of active coils which can result in higher loads. Compression Springs have many applications determined by the finish, the type of end, the direction of the helix and the material. You can find them in Automobile suspensions, seats, on Bicycles, or even in a ball point pen.
Whatever your application, contact CST to meet your comspression spring manufacturing needs.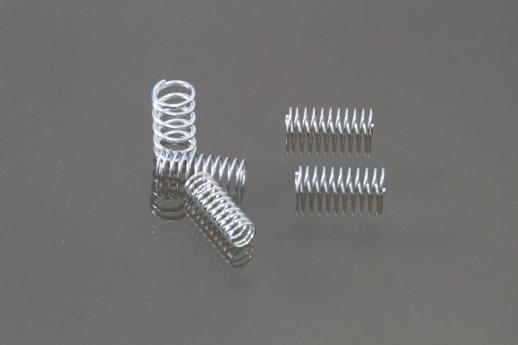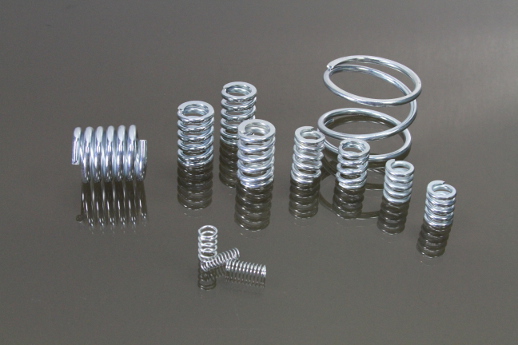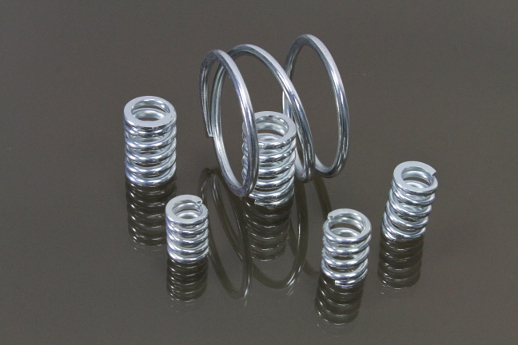 CST integrates the most recent technology into the manufacturing of spiral springs. We are constantly investing in leading edge manufacturing technologies to ensure our customers get the highest quality spiral spring.
Spiral Springs, a form of counter balance springs, are sometimes called spiral torsion, clock springs, power springs or flat springs. One of the requirements of spiral springs is that their coils do not touch each other. Typically one end of these springs are fixed and the other end moves with the load.
Spiral Springs are often used in the automotive, furniture and communications industries. They are found in seat mechanisms, parking brakes, window mechanisms, switches and relays.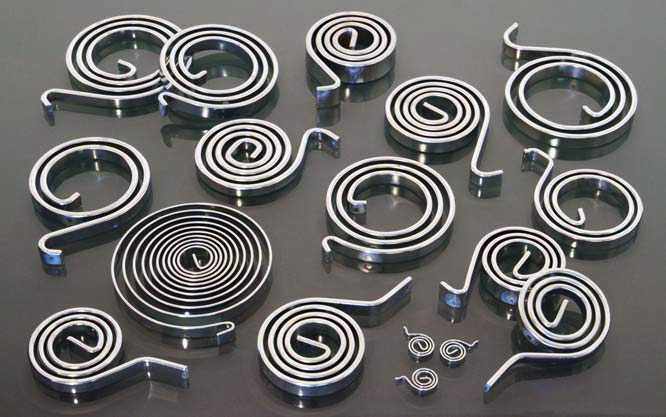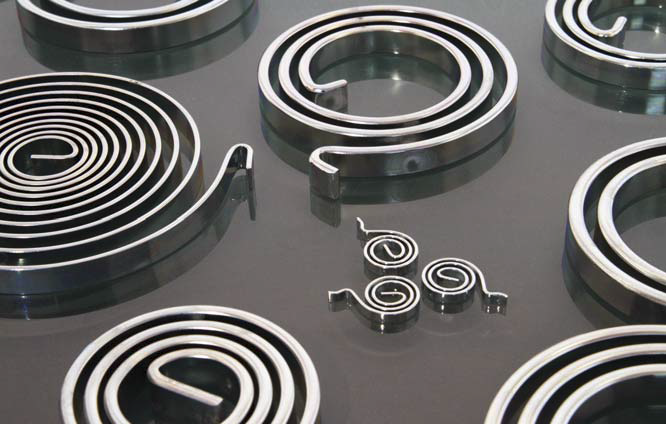 Square wire springs are used in applications where the force required is greater than a normal round wire spring can produce for the space available. The square or rectangular wire will give more deflection or strength than its round wire counterpart for the same design. Square wire springs are seen in the form of compression springs, extension springs, torsion springs and wire forms.